Pastor Larry Bailey began his pastoral ministry with the Northeastern Conference in 1974 as the interim pastor of the Lighthouse Tabernacle SDA Church in Brooklyn, NY. He was later assigned to the Ephesus SDA Church in Harlem, NY as Associate Pastor of teh Youth Church for two years prior to attending Andrews University Theological Seminary. In 1977, Pastor Bailey was called to the pastorate of the Lebanon Church in Queens, NY and the New Hempstead Church in West Hempstead Long Island.
It was at Lebanon that he was introduced to and trained in the principles of Biblical Stewardship by Elder Leonard Newton. Encouraging the church in the utilization of those principles, Lebanon was able to successfully purchase and furnish a new church home and liquidate its mortgage within two years. Pastor Bailey's Lebanon experience marked the beginning of a faith-based ministry. The definitive hallmark of Pastor Bailey's ministry has been, that with God, "All Things Are Possible, for He is ABle to Do Exceedingly Abundantly Above All That We Ask or Think." That conviction was the inspiration behind the renovations and mortgage drive that occurred during his years at the Mount Vernon SDA Church and also later while at the Linden Church SDA, which catalyzed the completion of an extensive renovation project and the liquidation of a remaining $400,000 mortgage in two years.
Utilizing the same faith-based stewardship principles; the Calvary First Nigerian Church was able to successfully move from a Community Center into a permanent new church home in Brooklyn, NY. Always emphasizing the importance of the great commission of the called, the chosen, and the faithful, as "stewards of mysteries of God,' he was blessed to see continual Church growth.
In 1989, Pastor Bailey was appointed as the Director of Church Management, a position in which he worked with Church Treasurers and Church Finance Committees. During that assignment, he also developed financial software for Church Treasurers. The position of Conference Stewardship Director was also added to his conference responsibilities in 1996; and in 1998, he was assigned the position of Director of Online Ministries & Information Technology. Assistant to the Conference Secretary was later added to that responsibility . In 2002, he was elected to the position of Conference Executive Secretary, a responsibility he maintained until June of 2012. In addition to his Secretariat duties, Pastor Bailey also served from 2004 -2012 as the Secretary of the Regional Black Caucus, Chairman of the Regional Retirement Screening Committee, and Chairman of the Regional Conferences Secretaries Committee. He is the designer/developer of the original electronic Bible Bowl Hardware for Conference Youth Directors; Interactive Stewardship Presentation Software; Church Loan Eligibility Software; and a NAD Certified Stewardship Presenter.
Pastor Bailey accepted a call to the South Central Conference in December of 2012 and was assigned to the Triana and Mt. Zion SDA churches, and in 2017, he was reassigned to a new district which consisted of the Triana and Alpha SDA Churches. He is currently enrolled at Andrews University, where he is completing a Master's in Pastoral Ministry.
Pastor Bailey is married to Diane R. Bailey, an RN, and they have three adult daughters. Nicole Bailey, Chantel Bailey Callender, Dione Bailey , and one son-in-law, Ian Callender. They are also the proud grandparents of five grandchildren.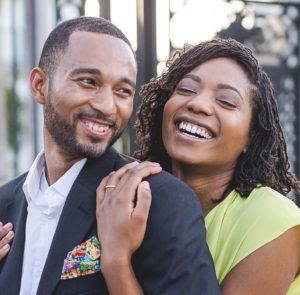 Tyler Buford,
Associate Pastor
Pastor Tyler Buford was baptized on July 22nd, 2006 confessing faith in Jesus Christ for the forgiveness of his sins. Two years after his conversion experience, God began to impress Pastor Buford that He wanted him to share his faith in a more public way. Pastor Buford eventually obeyed these promptings from the Lord, changed his studies from Physical Therapy to Theology and committed his entire life to ministry. While attending Oakwood University, he traveled around the United States and the World sharing his faith in Jesus Christ. During his final year in school, Pastor Buford was miraculously selected by the South Central Conference to carry sponsorship to Andrews University.
Pastor Buford has served as the associate youth pastor for Grace Temple Seventh-day Adventist Church in Fort Worth, Texas (2011-2012); the interim youth pastor at Houston International SDA church (2014-2015); Ellen G. White Estate Research Assistant (2012-2015); Oakwood School of Religion Bible Worker (2014-2015); and NAPS volunteer.
Pastor Buford is happily married to Kristen Buford, who herself is a passionate educator and administrator, with ambitions to enhance Adventist Education. When asked what his life goal is, Pastor Buford responds, "It's the prayer I've had since I gave my life to Jesus at eighteen, Lord? Please save me and lead me down a path in life where I can bring the most people with me to heaven." Pastor Buford's favorite scripture is Luke 1:17; " And he shall go before him in the spirit and power of Elijah, to turn the hearts of the fathers to the children, and the disobedient to the wisdom of the just; to make ready a people prepared for the Lord."
Dr. Delsadie Callins
Cedric Burden
Clementine Collins
Tracy Cook
Kee' Laun Crum
Edna Gardner
Mark Hannah
Clinton Jones
Benjamin Reevers, Sr.
Benjamin Sellers, Sr.
Willie Mae Whatley