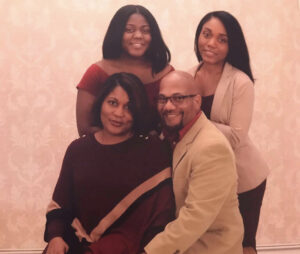 Pastor James G. Owens has been in ministry for nearly 25 years in the South-Central Conference of SDA. He has pastored in several States in the Southern territory. He has preached abroad as well as the United States. Many souls have been won for Christ. Pastor Owens is married to Natalie T. Owens. They have been married for 31 years and they have two children Lexis and Laiah Owens. Pastor Owens brings a wealth of experience to the Ephesus Church Family and is excited about taking the Church to another level in Jesus Christ. Pastor Owens has dual degrees in Theology/Communications. He also holds a Masters in Marriage Couple and Family Counseling (MCFC) from Walden University. He serves on the Ordination Commitee of the South-Central Conference and recently served on the Bylaws Committee. He also served on the Executive Committee of the Conference for several years. Pastor Owens loves the Lord and loves people. His goal is to help build the Kingdom of God and lift of Jesus before the people. He believes in the soon coming of Christ. His hope of salvation.
Dr. Delsadie Callins
Leroy Abrahams
Clementine Collins
Tracy Cook
Kee' Laun Crum
Edna Gardner
Mark Hannah
Benjamin Reevers, Sr.
Benjamin Sellers, Sr.
Willie Mae Whatley